What's New

Sponsored Message
Welcome Brother from an other Mother!~~!
Hi Connie! Great to see you and meet your husband on Friday at the OP!
Posted on: Mar 11, 2014 at 7:35 PM
HAPPY BIRTHDAY NORMAN :)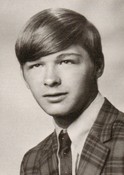 Posted on: May 19, 2015 at 4:20 PM
Hi, Vince have not seen or heard from you in a while what have u been doing with yourself ? Bill
Hi Jay! Hope that things are well with you.
Posted on: Sep 06, 2014 at 9:26 AM
Happy Birthday Barb :)

Sponsored Message