In Memory
Sadly I Report The Passing of George L. Green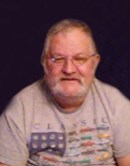 Elmira - George L. Green, age 66, of Elmira, NY died Sunday, July 7, 2019 at his home in Elmira.

George was born on May 10, 1953 in Elmira to Maurice and Virginia (Wood) Green and was a graduate of Southside High School. He owned Pine Valley Wood Dr.

He is survived by his children, Amy (Dale) Blencowe of Painted Post and Corey Green of South Williamsport, PA; brothers, Junie Green and Chuck Green of Elmira; grandchildren, Annie and Jacob; several nieces and nephews. He was predeceased by his sister, Cindy Kiser.

Calling hours will be held on Wednesday, July 17th from 11-1 PM at Southside Alliance Church, 530 Pennsylvania Avenue, Elmira, NY where a memorial service will follow at 1 PM with Pastor John McConnell officiating. Burial will be in Forest Lawn Memorial Park.

Haughey Funeral Home, Inc. was entrusted with his care.
Published in Star-Gazette on July 13, 2019
If you are aware of a Classmate who should be added to this page please let us know.